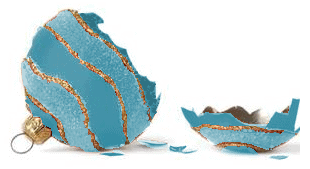 Whilst Christmas is usually the most exciting and magical time of the year for children, for parents who have recently separated, it can be a difficult and challenging time with the arrangements for the children being an additional source of stress and anxiety.  Although for most parents Christmas is about making sure the children have a wonderful time, separated parents can unconsciously allow their own feelings to cloud their judgment about what is best for the children.
Sadly, Christmas can become an opportunity to use contact as a weapon to hurt or punish a parent who has left. One parent may feel strongly that they have earned the right to have the children with them at Christmas after working hard to provide for them throughout the year.  The existence of a new partner can also add fuel to the fire. These issues and many more can lead to parents being unreasonable about the arrangements.
Although an unreasonable stance will undoubtedly hurt the other parent, it will also hurt the children who are caught in the middle.
In most situations, whatever the circumstances for the breakdown of the relationship, children will continue to love both parents unconditionally.  Many children harbour secret hopes that their parents will get back together, probably more so at Christmas than any other time particularly with the emphasis on families spending time together during the festive season.  Imagine the sadness and distress children will therefore feel if they are aware of the conflict about the arrangements or if they are prevented from seeing one of their parents over the Christmas period.
For children whose parents cannot be together, it is hugely important that they feel loved by both parents and that they can feel safe and secure in the knowledge that they will be spending time with all of the family with their parent's blessing and agreement.
If the Christmas arrangements have not yet been made, now is the time to do so.  Here are some tips to help:-
Be fair

in your approach and be prepared to agree to an alternate year arrangement, so that both parents have the chance to experience the excitement of Christmas Eve and Christmas morning.
Be creative about the arrangements and consider whether the children should effectively have two Christmases, spending Christmas Eve and Christmas Day with one parent and Boxing Day and 27 December with the other, with this arrangement alternating in the following years.
Be child focused and make sure that the children will be happy with the arrangements, and that they will have time to play with their presents and see extended family members.
Be prepared to talk and listen to each other. You continue to have a relationship as parents and therefore a continuing responsibility to make joint decisions for the benefit of your children.
Avoid asking the children to decide the arrangements but instead tell them about the arrangements (together if possible) once they have been agreed. This way the children have certainty and can look forward to spending Christmas with both their parents without worrying that either parent may be upset.
Avoid gift competitions by sharing the children's wish list and agreeing who will get what.  You could even consider giving the main present as a joint gift from you both.
It is better for children and better for parents if all arrangements, following separation, can be agreed without costly and stressful Court proceedings but sometimes this is not always possible.  We offer an initial free consultation at which we will discuss the various options to help you move forward and resolve any issues with the least amount of upset as possible.  If you need advice or help in this regard contact Alison Winterbottom who heads our Family department.