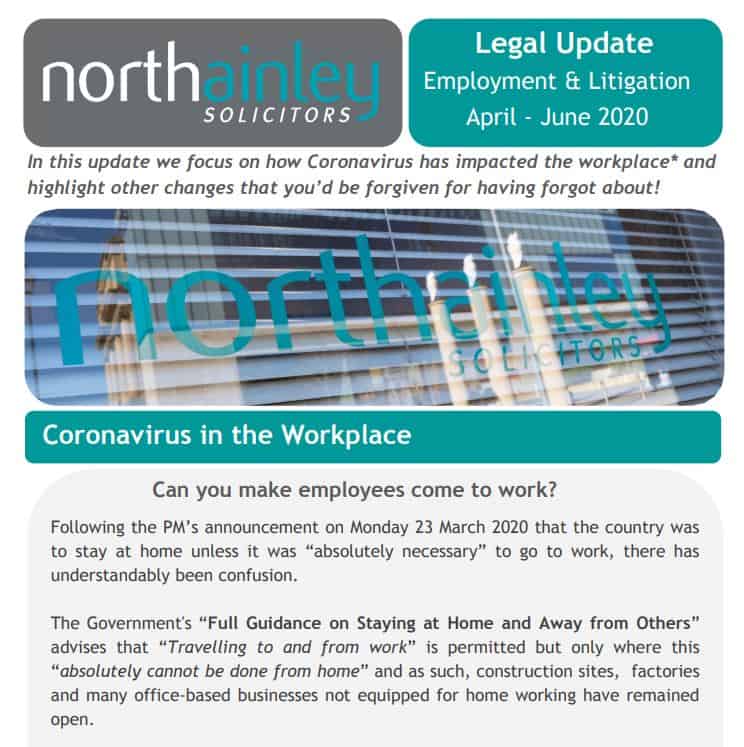 Hello to you all!  We hope you are well – it's been a rough few months of challenge and uncertainty for businesses and employees alike.  In this update we look to the future as the UK comes out of lockdown , gets back to business and comes to terms with a new normal*.  Advice correct as at 1 July 2020.
Read the full update from our Litigation and Employment team.
If you need advice of furloughing staff, making redundancies, recovering debt, resolving a dispute or have another legal problem, we are here to help.
For more information and advice please contact our office by telephone or email.