In this article Litigation Partner Geoff Lamb explores changes we might expect to see in property litigation in 2021.
Since the first lockdown, the legal scene has been dominated by various emergency measures introduced to deal with the effects of Covid19. Those measures continue in place and are likely to be there for some time to come, such as the restrictions on evictions and recovery of commercial rent arrears. At the moment they are due to end in March but could well be extended.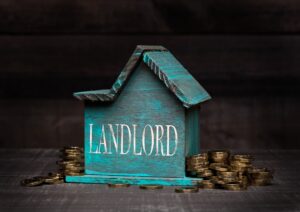 There is a backlog of possession actions in the Courts with more cases expected to be commenced when the current restrictions are relaxed. The Courts are therefore going to be stretched dealing with a greater number of cases remotely. One possible development could be the introduction of a mediation pilot scheme for possession cases with a view to resolving such cases early.
There could be substantial financial implications (outside of the original scope of service charges in a Lease) for Landlords & Tenants of buildings which require fire safety work.
2021 could see the introduction of legislation to reform the Leasehold Enfranchisement process, to ban new long Leases of houses and to bring in a cap on ground rents.
The Government has said it intends to end "no fault" evictions in respect of residential tenancies. See the new version of the How to Rent Guide introduced in December 2020. In other words, Landlords may no longer be able to obtain possession based on Notices under Section 21 Housing Act 1988. In the short term, the notice period is likely to remain at 6 months with not much prospect of reverting back to 2 months.
There is currently protection from eviction for residential Tenants which is due to end on the 11 January. With the announcement of a further national lockdown we can expect this period of protection to be extended.
If you brought a possession claim before the 3 August 20202 which ended up being stayed, you have until the 29 January 2021 to serve a Reactivation Notice to enable the case to be listed for hearing otherwise the claim will become automatically stayed.
If you would like specific advice relating to the above or any other property litigation issues, do not hesitate to contact Geoff on 0161 624 5614.
**STOP PRESS**
Since the note above was prepared the Government has announced its intention to introduce legislation to implement the recommendations of the Law Commission in July 2020 to make it easier and cheaper for Leaseholders to buy the Freehold or extend their Lease. In the next session of Parliament we can expect to see a bill giving Lessees a right to a Lease extension of 990 years at £0.00 ground rent. The devil will of course be in the detail.