At North Ainley we are always enthusiastic participants when giving to charity and contributing to the community. Especially at Christmas the Partners and staff have been busy fund raising whilst having a great amount of fun and enjoying getting into the festive spirit at the same time.
Christmas Advent Calendars
Throughout November we collected 42 advent calendars and donated them to the foodbank on Clegg Street for local children whose families will be finding this time of year very difficult.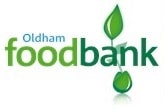 Text SANTA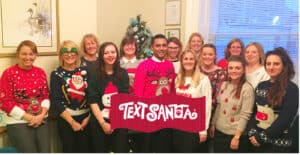 On Friday 18 December we took part in text SANTA Christmas Jumper day wearing our festive knits and making a small donation to do so.  The money raised will help three amazing charities –
Macmillan Cancer Support
Make-A-Wish® UK
Save the ChildrenText SANTA
Christmas hampers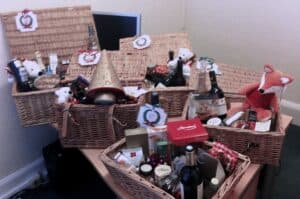 From November we have all been collecting items to fill our luxury hampers. This year we have managed to put together 5 superb hampers.
Senior partner Mr John Ainley drew the 5 winning tickets on the 23 December ready for the lucky winners to take home ready for Christmas. The sale of the raffle tickets raised an amazing £192.00.
This year we will be sending the money to the Silver Heart Unit at Fairfield Hospital.
The Silver Heart Unit closed at Rochdale Infirmary and is now located at Fairfield Hospital in Bury, it is a dedicated cardiology unit that serves patients from North Manchester, Fairfield, Bury, Rochdale, Oldham and parts of East Lancashire.  The Unit provides a range of complex diagnostic and enhanced specialist interventional procedures for patients with coronary heart disease and associated problems.