Whilst individuals have always been able to do their own paper application the online service makes taking this life-changing step so much easier.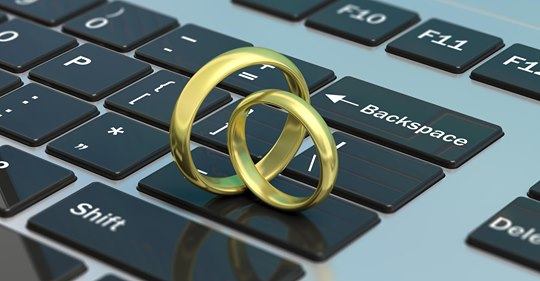 Even if you want to do the paperwork yourself, we would always recommend obtaining legal advice from an experienced Solicitor on the long term costs and implications before clicking 'send'.
Our experienced family law team provides specialist advice in relation to all areas of family and matrimonial law.
Alison Winterbottom, who has 25 years' experience and is an expert in this field, leads the team.  Alison is a member of Resolution, a national organisation of family lawyers and other professionals committed to the constructive resolution of issues arising from relationship breakdown.  She is accredited by  Resolution as a specialist and she qualified as a Collaborative Lawyer in 2010, enabling her to assist clients in resolving family disputes through a series of face to face meetings and collaborative discussions.  We recognise that relationship breakdown is often a difficult and distressing time.  Our family team offers a caring and professional approach and will provide you with clear and practical advice to assist you in achieving the best outcome possible.
We understand that one of the main concerns when instructing a Solicitor is often the cost.  We offer a free no-obligation initial appointment which can be arranged at your convenience (we do not hold drop-in clinics which can be very public).  This appointment is not time-limited and is completely confidential.  We will provide detailed advice and explore with you the many options available for resolution.
Contact us to arrange an appointment to discuss your options.