North Ainley Solicitors has once again successfully secured the Law Society Legal Practice Quality Mark, Lexcel.
Lexcel is developed specifically for the Legal Profession.  It is an optional, recognised accreditation scheme for Law Firms and in house Legal Departments which gives the public the assurance that a Practice meets high Client Care and Business Management standards.
In order to gain and retain the Lexcel accreditation a Firm must undergo rigorous initial and then annual assessments.  This includes conducting background checks and an onsite visit from an independent experienced trained Lexcel Assessor.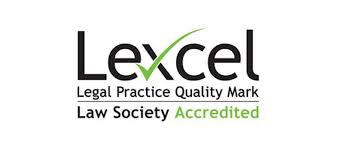 John Ainley the senior partner of the firm said "while we are proud to have retained the Lexcel Accreditation, it is our Clients and Staff who are the main beneficiaries.  They can be assured that the way we manage the Practice has their interests at heart and runs efficiently.  There is a lot of choice in the legal services market but being Lexcel Accredited demonstrates our commitment to Client Care and Best Practice".
North Ainley joins more than 1700 other Legal Practices in England and Wales with the Lexcel Accreditation.