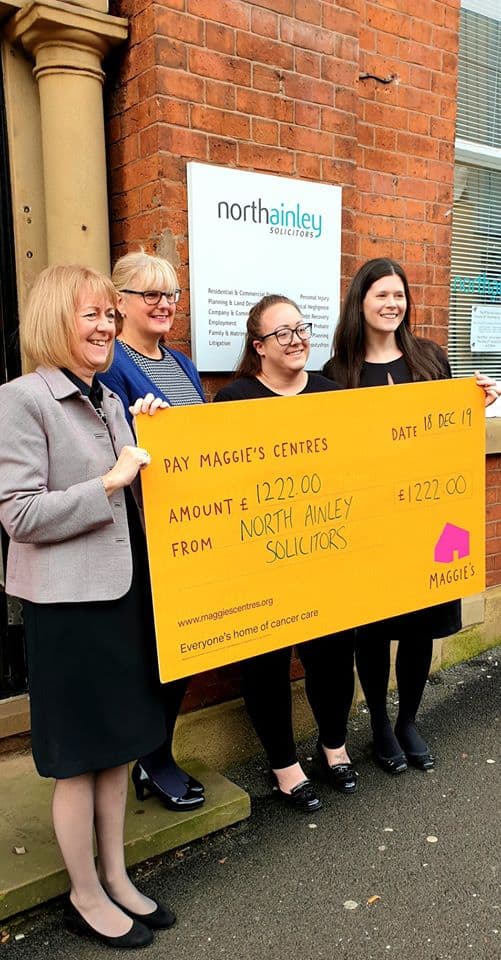 We've just had the pleasure of presenting a cheque for the funds we have raised at various events throughout 2019 for our charity of the year Maggie's Oldham.
Drop into Maggie's for practical, emotional and social support from their professional staff at any time from 9am to 5pm, Monday to Friday.
Here is a photo of our Private Client team who presented a cheque to Laura Tomlinson who is the fundraising Manager at Maggie's Oldham.
All the staff have truly enjoyed raising funds for Maggie's Oldham throughout the year and are humbled by the hard work by all the staff at Maggies and the support they offer to those affected – keep up the good work.