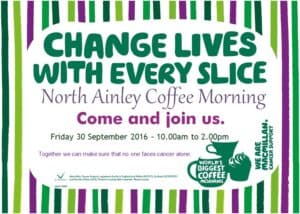 We are holding a coffee morning once again this year to raise funds for Macmillan Cancer Support.
Last year's event was a great success and we hope you will join us to help to make this year's event even better!
Our staff have their aprons at the ready and look forward to sharing their bakes on
Friday 30 September 2016 between 10.00am – 2.00pm.