Here at North Ainley Solicitors, we take our corporate social responsibilities seriously.
We have a great sense of pride in our heritage and strongly believe in giving something back to the community.
North Ainley has previously provided great support to fund raising events such as Mission Christmas, which provides Christmas presents for children living in poverty within Manchester at Christmas time, Jeans for Genes day, in order to raise money for children with genetic disorders and Coffee Mornings in aid of Macmillan.
We've even tested our staffs baking skills (and bellies) whilst holding a 'Bake Off' competition, to raise as much money as we can for charity.
In addition to our charitable activities, we have and will continue to provide sponsorship to various sporting teams, such as Chaddy End Boys and the Oldham Cricket Development Groups, a project backed by the Lancashire Cricket Board to encourage children to take up the game at schools and respective local clubs.
And we don't just want to stop there!!!
This year, we are delighted to announce that we are sponsoring the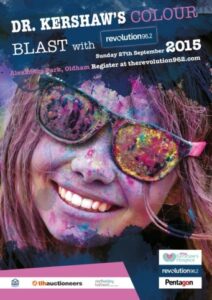 Dr Kershaw's Colour Run, which takes place on Sunday the 27 September 2015 at Alexander Park. This is a spectacular summer event which consists of a 3k run, jog or leisurely stroll, round the parks circuit, whilst getting sprayed with colourful, powered paint. All money raised from the run will go towards the upkeep of the Dr Kershaw's hospice. Not only will it be a great chance to raise plenty of money for a worthy cause, but also a fun day out for the family and a chance to bring the community together.
We would love to see you there, so why not sign up and join the fun by enrolling at the below link.
http://www.drkershawshospice.org.uk/events/colourblast2015
Staying with Dr. Kershaw's Hospice, the Private Department have also taken part in their 'Wills fortnight scheme'. Instead of billing clients for preparing their Wills, we asked our client's to make a donation to Dr. Kershaw's Hospice. This year, we raised an impressive £1,650.00.
All proceeds will go towards the upkeep of the hospice.
For further information about the hospice and the work they do, please visit their website below.
http://www.drkershawshospice.org.uk/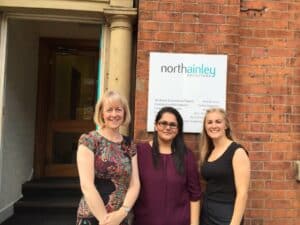 Members of our Private client team taking part in the scheme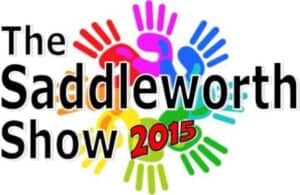 We have also provided sponsorship for the ever so successful Saddleworth Show. This is a joint project between the Saddleworth and Oldham Metro Rotary clubs, as well as a number of Band Contests, including the annual, Whit Friday event.
Get your sunblock at the ready!!! Hulme Grammar School's annual cricket match between the 1st 11 and the MCC sponsored by North Ainley Solicitors will be taking place on Friday the 3 July 2015. A chance for you to watch the potential, new stars of the sport.
If you would like to approach us for sponsorship arrangements or to assist with charitable events, please contact Laura Jackson [email protected] or by telephoning 0161 624 5614.