The annual Saddleworth Show returned to Well-I-Hole Farm and once again it was a 'quacking' event! The Saddleworth Show is run by volunteers to raise funds for charitable causes. The main purpose is to provide an enjoyable weekend's entertainment with stalls, attractions, food and drink, with various activities including a laser maze, dog show, pony rides and the traditional duck race to name a few.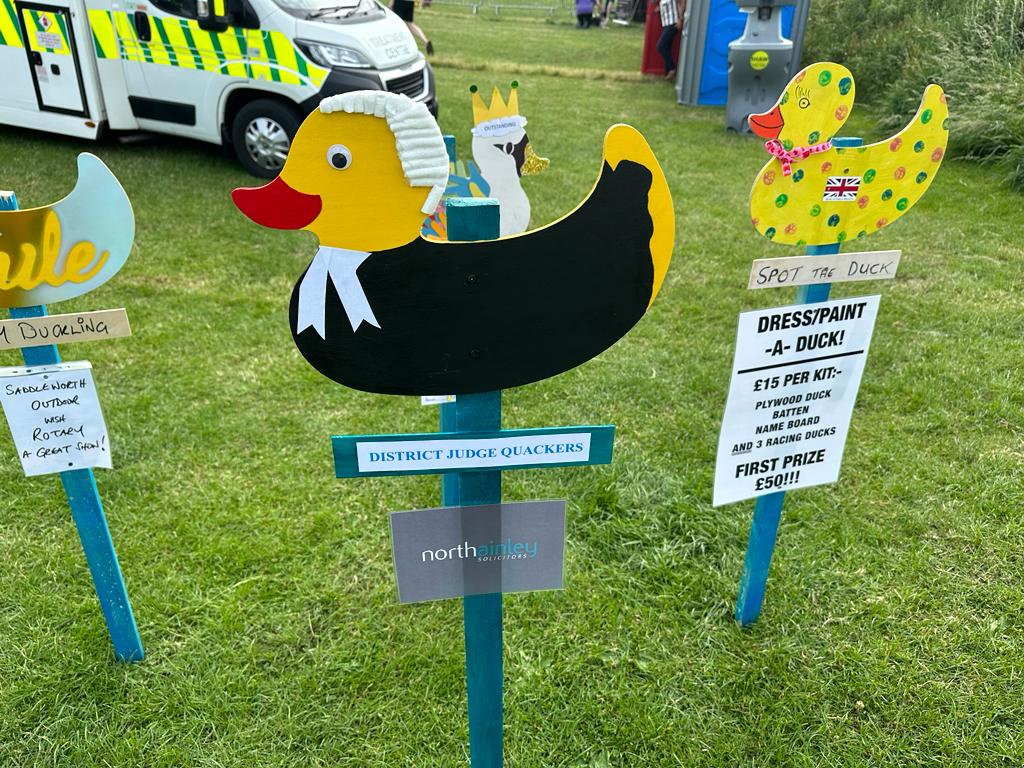 There was also a new edition to the annual show where the aim was to create some fun and a Duck Spectacular! Participants were asked to customise large wooden ducks by painting and dressing them, which is a great way to engage families, schools, and businesses in a collaborative and artistic project. Participants could let their imaginations run wild and create unique designs that reflect their individual or collective styles.
The North Ainley team rose to the challenge and entered the Firm's Duck…can we introduce you to the latest addition to the Oldham Bench…His Honour Judge Quackers! Who knew we had such creative people on the team! The Duck competition is likely to become an annual event at the Show, and is a great way for local businesses to get involved, and have some fun.
It's a great day out and worth a note in the diary for next year.