On 1 June 2019, the Tenant Fees Act ("the Act") will come into force.  The aim of the Act is to reduce costs Landlords may currently impose on tenants both at the outset and during the tenancy.  The Act applies to new tenancies from 1st June and to existing tenancies from 1 June 2020.  It affects tenants renting privately, student accommodation and licences. Letting Agents are also governed by the Act.  The Act does not apply to social housing and long leases.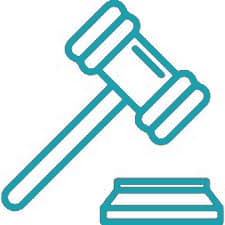 Of course, rent can still be claimed.  Rent payments cannot be increased at the beginning of the tenancy and then reduced later on in an effort to recoup costs indirectly.
A Landlord is permitted to claim certain payments by the Act, but the amount that can be claimed is restricted.  Whilst a deposit can still be claimed, the Act provides that the amount of the deposit cannot be more than five weeks rent if the annual rent of a property is less than £50,000.  If the annual rent is more than £50,000, the deposit must not exceed six weeks rent.  If a holding deposit is paid for a property, this must not be more than one weeks' rent and once a tenancy agreement is entered into the holding deposit should be repaid.
Other charges can be made by a Landlord e.g. cost of replacing lost keys, charge for late payment of rent, ending the tenancy agreement early, changing the tenancy agreement or a claim for utility or Council Tax payments if not paid by the Tenant.  However, the Landlord can only recover the reasonable cost incurred by the Landlord.
Tenants will be entitled to recover charges wrongly paid.
A landlord in breach of Section 1 or 2 of the Act can face a fine of up to £5,000 for a first offence.  If a Landlord commits a further breach within five years of the first breach, a criminal offence is committed or alternatively the Landlord may face civil proceedings and be fined up to £30,000.
Landlords should note that if a payment prohibited by the Act has been taken and not re-paid to the Tenant, the Landlord will be prevented from serving a Section 21 notice.
For further information and guidance, contact our Dispute Resolution Team.