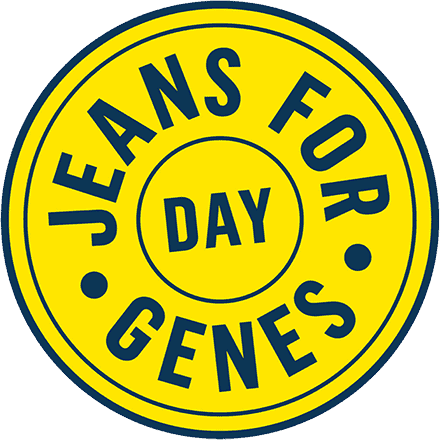 It's Jeans for Genes week – a particularly special charity for us at North Ainley Solicitors as Hugo, the son of our Commercial Property Solicitor Jane Stark, was diagnosed with a rare genetic disorder in 2015.  Jane and her husband will be running the York 10 mile race on the 20 October to raise funds for genetic research.
Jeans for Genes is a national children's charity, which raises money for the care of children and families who are affected by genetic disorders.
Genetic disorders affect 1 in 25 people born in the UK and include conditions such as cystic fibrosis, sickle cell anaemia and muscular dystrophy.  Their associated health problems mean that genetic disorders are the biggest cause of death of children aged 14 years and under in the UK.
There are around 6,000 genetic disorders.
It is estimated that one in 25 children is affected by a genetic disorder. 30,000 babies and children are newly diagnosed in the UK each year.
We wish Jane all the best in helping raise funds for this worthy cause.  If you would like to make a donation to this worthy cause, please visit the just giving page.