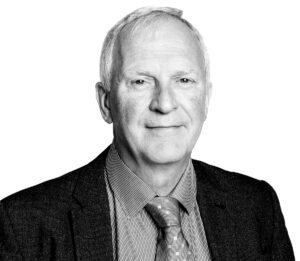 Peter Norbury has extensive experience of dealing with a wide range of contentious matters for clients; having initially learned his trade as a commercial litigator. Peter is used to dealing with difficult cases on behalf of businesses and individuals.
Over the years Peter became more involved in dealing with employment issues.  He became an acknowledged expert in the field of Employment Law and in the 2020 edition of the Chambers Directory he is recognised as "a senior statesperson" in that field and for "lending his considerable experience to contentious issues such as executive exits, tribunal proceedings and trade union negotiations".
Peter has acted for clients in complex tribunal hearings, restructuring exercises and redundancies, High Court litigation, and is very experienced in industrial relations and dealing with trade union issues.
During his career Peter has acted for a number of major PLCs, businesses – from start-ups to SMEs, The Football Association, successful entrepreneurs, and a host of others. Dealing with so many different situations and environments has helped Peter to develop his business know how, skills at dealing with the media and financial acumen.  Peter is a problem solver and many clients see him not only as a very good lawyer who cares and is committed to achieving the best outcomes for them, but also as a trusted advisor.
In addition to his work as a solicitor Peter was Chairman of Wigan Warriors, a member of the Rugby Super League Board and a Non-Executive Director of Footasylum until its float on AIM in November 2017.
Peter attended Manchester Grammar School and took his law degree at the University of Sheffield.  He qualified as a solicitor a long time ago and was a partner in the Eversheds Sutherland Manchester office for over 30 years. Although he has spent the majority of his working life in Manchester City Centre; Peter has lived in the Oldham area since the mid 1980s.
Outside of work Peter has always been keen on all sports but nowadays his only active participation is as a member at Saddleworth Golf Club.  As part of being involved with, and trying to give something back to the local community, Peter has for many years been the Chairman of the Lydgate Band Contest.