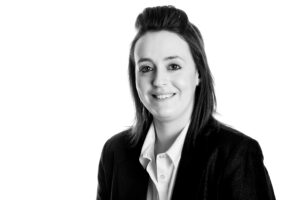 Cassie is a Legal Assistant within the Residential Property Department and handles all aspects of a conveyancing transaction.
Cassie has been with the firm for over 10 years and has built up a large amount of experience, working in several departments within the firm before finally settling in the Residential Property Department. She also assists in Commercial property transactions and refinancing. Cassie's overall experience allows her to deal with matters in a realistic manner to get the job done.
Cassie is a conscientious member of the team who is always willing to go above and beyond to give the level of service North Ainley require, and its clients deserve.
A keen cinema goer, Cassie also enjoys spending time with her family and friends.