The 'Legal Service Consumer Panel Tracker Survey 2019' revealed that 77% of legal service 'users' chose small local 'high street firms' to deal with their matter, with 79% of users saying 'reputation' was the most important factor in their choice and 84% being satisfied with the service they received.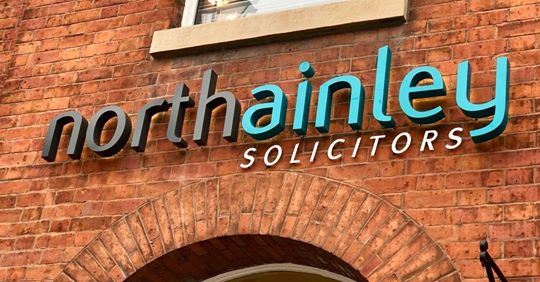 The survey also highlighted that shopping around for the cheapest isn't a good thing – 77% of clients found price information direct from lawyers easy to understand but that fell to just 38% in those trying to compare prices between different providers.
At North Ainley Solicitors we pride ourselves on combining a local, friendly, personal service, with city professionalism from all our high calibre lawyers and support staff.  Our ethos is to provide straight forward advice, using everyday terms that can be understood.  Our strong reputation has resulted in new business throughout the year and combined with our competitive and cost effective solutions we are seeing a surge in new business.
For more information and advice, either for you or your business, please do not hesitate to contact a member of our team.