The big news in Employment Law is the Supreme Court's declaration that Employment Tribunal and Employment Appeal Tribunal fees are unlawful both in Domestic and EU Law.  Tribunal fees have been payable by Claimants since 29 July 2013.  The effect of the decision is that all fees paid since that date must be reimbursed by the Government and fees are no longer payable for any claims being started now.  The Government has accepted the decision.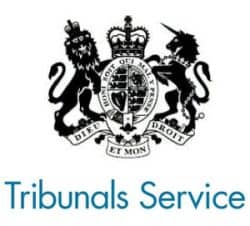 So what happens next?
The Employment Tribunals will need to update the online system for new claims and Tribunal Rules will need to be revised. Claimants wishing to lodge a claim now will find the online system has been suspended.  You will therefore have to make a claim on paper and send it by post to the relevant Tribunal Office.  No fee will be payable.  I understand the online system will be up and running again soon once reference to fees has been removed.
It could be that you have been put off submitting a claim within time because you could not afford the fees. It might be possible to secure an extension of time but you must act quickly by lodging your claim without delay and be able to convince a Tribunal that it was the prospect of paying fees that put you off lodging your application within the prescribed period.
The decision does not necessarily mean that fees will not be reintroduced. Commentators think the Government will issue a consultation paper and bring in a different fees regime which might even involve the Employer, as well as the Employee, paying a fee.  Watch this space.
How long it will take for fees paid since 2013 to be refunded remains to be seen. No doubt some Civil Servants will have the unenviable task of trawling through each claim where fees were paid and no exemption applied.  What if the Respondent ended up reimbursing the Claimant the fees in a final award?  Will the payment be made direct to the Respondent in these cases?  Again, watch this space.
For advice on this and any other Employment Law issue, please contact our Employment Partner, Geoff Lamb.
Update – The online service has now resumed.  Anyone wishing to submit a Tribunal claim can do so online or by completing a hard copy of an ET1 form and posting it to appropriate central office.