Once again there is a real buzz around the office today as Solicitors from our team attended a Business Breakfast meeting this morning at Mahdlo Oldham with guest speaker, Bill Holroyd CBE DL.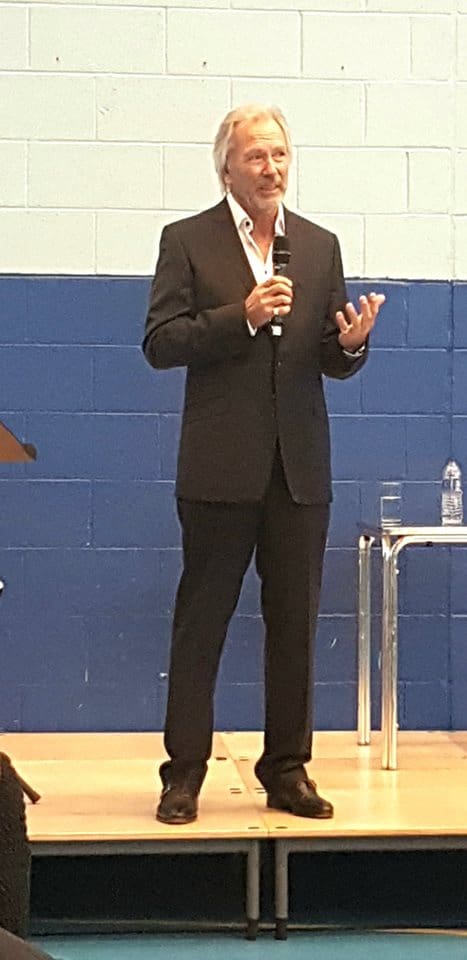 Bill started out in catering administration and first worked at Trust Houses Forte.  Early on he decided he wanted to run his own business and set up his own food distribution company, Holroyd Meek Ltd, based in Oldham.  The first couple of years were tough and took a lot of hard work until his big break where he was able to open their first distribution centre, attracting a major customer in some fortunate circumstances!  From that point on his company grew rapidly and after a successful 10 years he agreed a sale to Booker plc.
After leaving Holroyd Meek he began investing in small to medium sized businesses and has invested in over 20 businesses since.  After an amazing career Bill still needed something more and found his "fourth leg" in his appointment as Chairman of Bolton Lads and Girls Club, a modern state-of-the-art facility which provides a wide range of activities and services to young people each week.  In 2007 he formed OnSide, a charity with the sole purpose of replicating the proven Bolton model in other towns in the North West.  The development of OnSide stemmed from Bill's time as Chairman of Bolton Lads and Girls Club, where he was overwhelmed by the positive impact it made on the lives of young people in the area, and felt that every town should have one of these amazing facilities.
Bill's talk was engaging and inspiring and gave us a insight on how to think big!