The Oldham Law Association in conjunctio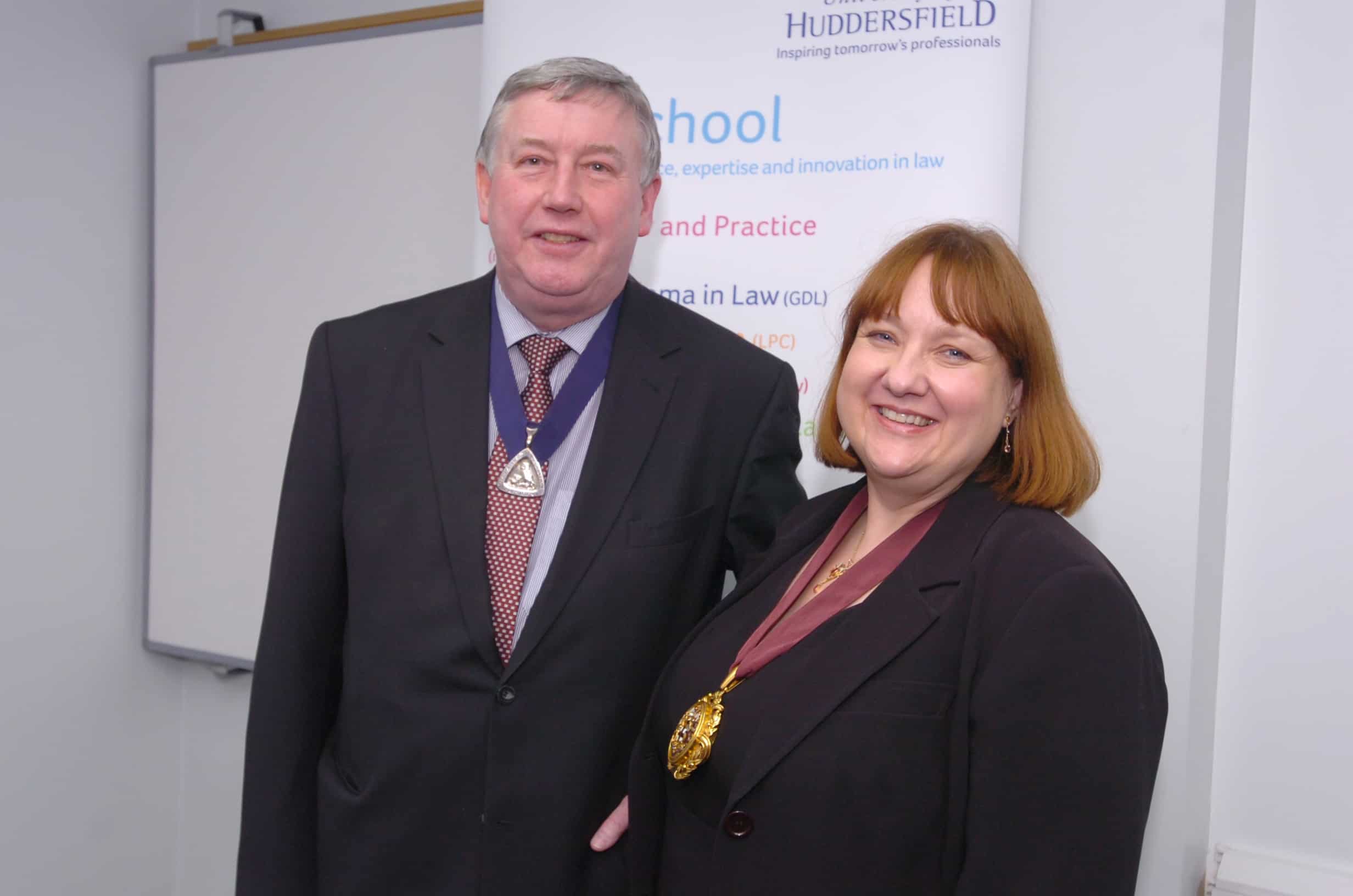 n with the Oldham Campus of Huddersfield University recently entertained the President of the Law Society Linda Lee.  At a function held at the Campus, the President addressed a gathering of students, academics and members of the Oldham Law Association.  Also present were the Mayor and Mayoress of Oldham, Councillor David Jones and Mrs Jean Jones.
Our Senior Partner, John Ainley, the President of the Oldham Law Association along with the Vice-Chancellor of Huddersfield University Professor Bob Cryan and the Principal, Debbie Bridge,  welcomed the President who later joined a panel to answer questions from the students present.  Student Sanya Mahmood, who was invited to shadow the President for a day in London, also gave an account of her experience.
The event was a huge success and laid the foundations to develop closer links between the legal profession in the Oldham area and law students at both the University and the Sixth Form College.
Photo courtesy of Oldham Evening Chronicle